Alpa Kanji talks to DrB
Meeting all the needs of people with atopic eczema requires a diverse array of treatment options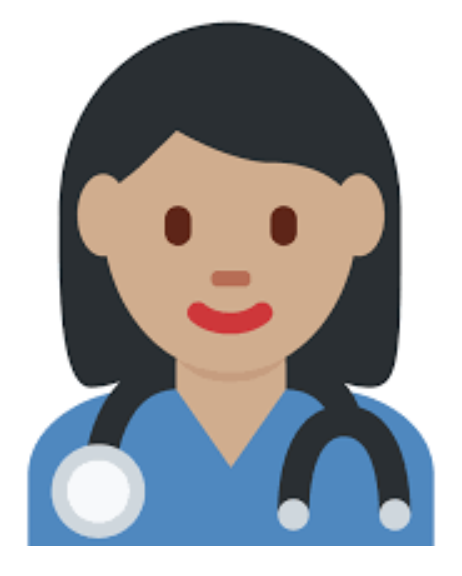 Dr Alpa Kanji trained as a Consultant Dermatologist in London, UK. At Cambridge University she started off as a scientist, obtaining a degree in Natural Sciences followed by a PhD in bacterial genetics. She then had a variety of corporate roles related to the pharmaceutical industry, before going on to medical school to train as a medical practitioner. DrB spoke with her when she was a trainee dermatologist…
DrB: How did you get into Dermatology?

AK: I knew quite early on in my medical training that I was passionate about dermatology - with over 4000 skin conditions, I knew I would never get bored! Also, having had a lot of contact with dermatologists, I was very aware of the distress that a skin - including hair - condition can cause. There can be not only the physical problem, but also an important psychological aspect that can really affect quality of life. I wanted to be a dermatologist as I felt that I might be able to make a positive impact on the lives of people with these conditions. I am privileged to work in a fascinating and rewarding speciality.

DrB: And now, you have a special interest in atopic eczema?

AK: Yes, I have a longstanding interest in atopic dermatitis. It is quite a complicated condition but as it is an active area of ongoing scientific research, we are gradually developing a better understanding of it. Practically, I see many patients in clinic who live with atopic dermatitis, dealing with many difficult aspects of it on a daily basis - constant itch, scratching, disrupted sleep and frequent creaming. All this can have a substantial impact on both mental and emotional wellbeing. This is often not given enough attention. The mainstay of medical treatment tends to be topical steroids. I feel we need better therapies and approaches to help people who can be suffering with atopic eczema for years, indeed even decades.

DrB: You have been discovering the usefulness of habit reversal and The Combined Approach?

AK: As this is a condition with many facets, we need a variety of strategies to help people manage their eczema, addressing their individual needs. In addition to dry skin and inflammation, habitual scratching is often a key aspect of this condition. The behaviour damages the skin and further perpetuates the eczema. Habit reversal and The Combined Approach is an effective but simple intervention. It empowers patients with techniques to substantially decrease scratching behaviour. When this is accompanied by the intensive use of creams in a programme of treatment, eczema-free skin can be achieved in just a few weeks.
First proposed by Dr Peter Norén in Sweden over thirty years ago, the programme was first used in the UK at The Chelsea and Westminster Hospital, where I am currently working. The aim is to introduce our patients to a simple yet effective set of techniques that enable them to eradicate their longstanding, chronic eczema. It then becomes easy at follow-up to learn how to keep things in order, by treating acute eczema flares correctly. I find taking my patients through this process a particularly satisfying experience. It is really inspiring to see them becoming re-engaged in their treatment, often after years of accepting living with their eczema. The outcomes can be impressive, sometimes even life-changing.

DrB: How can more people benefit from the effective treatments that are now available?

AK: I think it is important to be under the care of a good, comprehensive service - where there is access to a range of professional advice, support and treatments. Unfortunately there is still often limited access to psychological support in NHS dermatology. There is, however, a wide range of helpful advice available from voluntary sector organisations via the internet. And it may well be that a wider use of IT in dermatology - teledermatology - will soon enable more people to access professional services. In terms of new treatments, dupilumab was the first biological therapy for eczema, licensed in the UK in 2017. This drug tends to be used for patients with severe atopic dermatitis, where other treatments have not been successful. Prior to this, there had been no new medical treatments for many years.

DrB: Things then seem much more promising?

AK: Yes, dupilumab has really set the stage for a new era of drug development in atopic dermatitis. It is a really exciting time. There are now many new drugs in clinical trials. We need a diverse array of treatment options to suit the diverse needs of our patients. As new therapies emerge in the coming years, I think the way we treat atopic eczema can be revolutionised. I am looking forward to seeing many more patients live lives free of eczema in the years ahead.
See also...